Having a bespoke staircase made for your home or business premises is a substantial investment, which is why you'll want to ensure that it's right for you, the space, and your own personal style. When trusting a staircase designer to bring your vision to life, you'll want to make sure that it turns out exactly as you planned – or better.
Staircase designers will often have an architectural, engineering, or interior design background, with a wealth of experience in staircase design. This gives them a unique insight into the design process, what materials are suitable, and how your staircase can make an impact.
From our in-depth experience, these are the top five questions we'd recommend asking your staircase designer: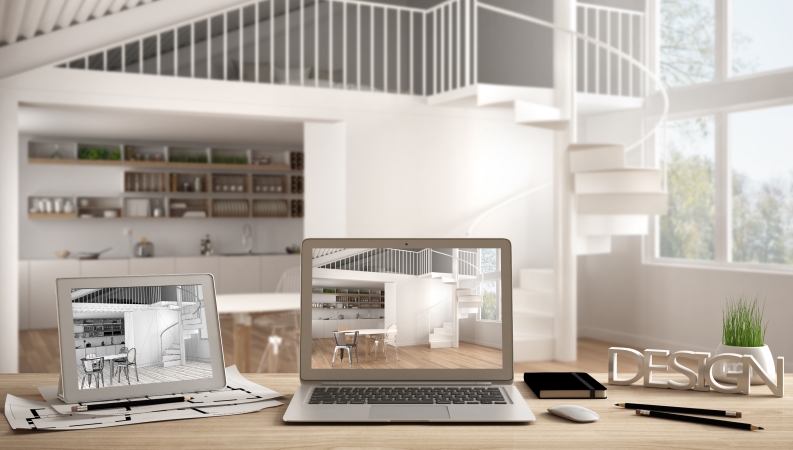 1.      Modern or traditional?
The first thing you'll want to establish is whether you're keeping things traditional or going contemporary with the design of your staircase. This will play a huge role in what parts are involved in the anatomy of the staircase and which materials will work best.
If you're unsure, you could look to gather some inspiration before your meeting with the designer or ask them for their own advice and what they would personally recommend.
2.      What materials are best for my staircase?
Depending on the design of your staircase, you'll then be able to ask your staircase architect about the different materials on offer. Staircases can be made from almost anything – whether it's wood, stone, metal, plastic, or glass. Your designer should be able to make recommendations based on your style preferences and budget.
3.      Will the staircase make a statement?
In some buildings, the staircase is the main event, taking centre stage and making a dramatic impact. In others, it's a space-saving essential designed with ease of use in mind. Whether you're looking to go grand or stay subtle, your designer will be able to shape the staircase around your requirements.
4.      What are my eco-friendly options?
If keeping your carbon footprint small is a key priority, you should discuss this with your designer and ask them to explore your eco options. Whether this means sourcing materials locally or opting for reclaimed and recycled elements, your designer will be able to work with you.
5.      Does this design suit my budget?
Most importantly – will your design suit your budget? You should have an ideal estimate in mind when it comes to your staircase and make your designer aware of this so that they can shape the staircase itself around your values and ideas.
Specialist staircase designers in London & the South East
DDC London offers a bespoke staircase design service where experience, architecture, and affordability are some of our key values. We help both domestic and commercial clients create wow moments and add accessibility where they need it most.
Based in London, DDC provides expert design services to the entire southeast, including the areas of Hillingdon and Belgravia. Each of our expert engineers has decades of experience across a wide variety of different projects, which you can see for yourself in our portfolio. Alternatively, visit our social media for regular updates or get in touch with us directly to discuss your project.
You can reach us by calling 020 8004 9635 or by sending an email to sales@ddclondon.co.uk.