Luxury & bespoke staircase design in Hillingdon, London
Would you like to design your dream staircase in Hillingdon, Ickenham, or Uxbridge? DDC London is a small team of bespoke staircase designers and staircase manufacturers working throughout the local areas and the wider parts of the South East.
Whether you want a grand and sweeping glass and oak staircase for a residential hallway or a steel helical or spiral staircase for a compact commercial property, our staircases are designed around your requirements and ideas. Our innovative and modern stair designs will transform any residential or commercial property.
Expert in-house staircase designers in Hillingdon
Why is staircase design so important? The idea of a staircase is not simply a way to get from one floor to another. It is an important factor in the overall design of any property and is often one of the first features you may see and notice. Curved, straight, U-shaped, L-shaped, or cantilevered, any staircase will open up infinite possibilities through clever design and engineering.
Our staircase company aims to bring bespoke and affordable stair design to all our clients. We are staircase specialists, so if you are looking to replace a staircase or update a staircase, we are the team to call. We use a series of models as a guide and starting point. These can then be carefully customised to your taste, building, and budget.
You can expect a comprehensive stair design and build service, which is seamless. All stair projects start with a completely free consultation. Please call now on 020 8004 9635.
Bespoke staircase manufacturers near Ickenham
When it comes to bespoke and individual stair design near Ickenham, Hillingdon, or Cowley, DDC London has got it covered. We can take your stairs to the next level with a beautiful and creative stair design. Our local staircase architects will consider the space, your budget, and your preferences and will design stairs that tick all the boxes. We only use the highest quality materials, so you can be sure that your new stairs will last a lifetime.
We can design completely bespoke stairs and also work on larger design and build projects and follow the rigorous standards set by ARB (Architects Registration Board) and RIBA (Royal Institute for British Architects)
Stair designs in Hillingdon
Our stair designs in Hillingdon include:
Glass and oak staircases
Straight staircases
Internal staircases
External staircases
L-shaped staircases
U-shaped staircases
Central spine staircases
Replacement staircases
Feature staircases
Steel staircases
Metal staircases
Luxury staircases
Retail staircases
Helical staircases
Cantilever staircases
Residential staircases
Made to measure staircases
Designer stairs
Cantilever staircases
Commerical staircases
Spiral staircases
We can use careful 3D rendering, so we can show you exactly what your new stairs will look like before they are manufactured and installed. This will always give you a far clearer picture than any 2D drawings. See some examples of our work.
Hillingdon stair design: How does the process work?
Many people are often put off replacing or updating their staircase because they worry it will be very expensive. DDC London makes creating a new staircase in Hillingdon simple and affordable. We suggest the following steps:
Consider the budget: We advise this is always the best first step, so we know what budget you have in place for your new staircase. Our plain metal staircases start from around £9000. We also advise that you ensure you leave budget available for the demolition of any existing staircase. Read our blog: How much does a new staircase cost?
Choose a suitable staircase: We love our clients to come to an initial consultation with design ideas, so we can see exactly what you are after. We suggest bringing around five images so you can convey your ideas.
Design: We will organise a staircase consultation completely free of charge, where we can discuss at length your ideas and look at the space, ceiling height, and chat through your ideas.
Concept design: Our staircase architects will prepare 3D models and photorealistic images of your new staircase, which can then be tweaked before your stairs are constructed and installed.
We design and build bespoke staircases in Hillingdon. Styles include:-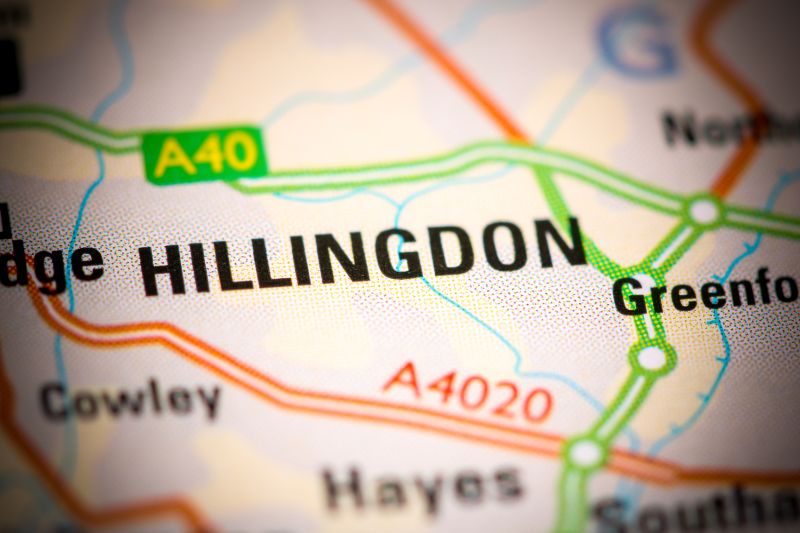 Made to measure staircases designed and installed in :-
Uxbridge
Hillingdon
Cowley
Yiewsley
Ruislip
Denham
West Drayton
Hayes
Eastcote
Northolt
Iver
For staircase installation in Hillingdon, call our staircase company
To speak with our staircase experts in Hillingdon, please call 020 8004 9635 and we can arrange a no-obligation consultation. Or email sales@ddclondon.co.uk and we will get back to you.