DDC London has decades of experience in providing a staircase design service for a wide variety of properties across the southeast of England. Completing show-stopping projects in areas like Ascot and Essex, we know the importance of artistic inspiration.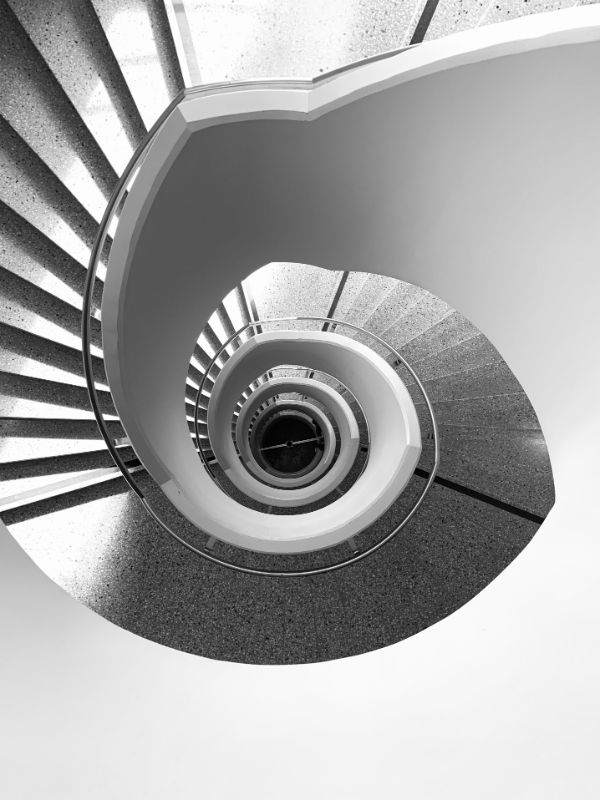 We believe that staircases can be a spectacular statement in any property, but we understand that many clients often struggle to find the right form of inspiration.
While we are happy to work with you in order to achieve the aesthetic of your dreams, we have our own sources that we recommend if you need to kickstart your creativity.
1.      Social media staircase inspiration
Social media can feel like a minefield of unrealistic comparison, but it's a great source of ideas and inspiration, particularly in the realm of interiors.
By using platforms such as Pinterest, you can search for just about anything to do with staircases and enjoy the images that follow. You might even stumble across something that you hadn't previously thought about, which could prove to be a game-changer for your design.
You can even take a look at our very own Instagram and Youtube channels to get a better idea of the overall design process and to see real staircases in real properties.
The benefits of using social media platforms for inspiration are that it's free, accessible, and relatively easy to customise your search.
2.      Interior magazines good for staircase design
There's nothing quite like the tangible experience of flicking through a printed interiors journal or magazine. If you're stuck for design ideas, magazines can be a great way to break out of the rut and be exposed to ideas you hadn't previously considered.
You can then take your favourite images and ideas to your design consultant, who will be able to advise you on the architectural elements and build process itself.
3.      Using your favourite buildings for design inspiration
Possibly our favourite way of getting inspiration together for your own staircase is by visiting places, buildings, and cities that make you feel something. Whether you want to evoke the industrial elegance of the Eiffel Tower, channel the futuristic, flowing curves of architect Zaha Hadid, or go for an enchanting wooden effect like your favourite old library, your staircase design can reflect this.
In a similar sense, taking pictures and asking for advice when you visit the homes of friends and family can also be a great source of inspiration when it comes to your own statement staircase.
Our portfolio: Experienced bespoke staircase designers in London
As well as each of the above, our very own gallery and portfolio can both serve as sources of inspiration for your bespoke staircase project.
We've worked on a range of both commercial and domestic projects with a wide variation of objectives, giving us a unique insight into what works where, what obstacles you're likely to face, and how we can customise your experience.
If you'd like to talk to an expert about your own staircase design or would like to gather some inspiration for your project, you can reach us on 020 8004 9635 or by sending an email to sales@ddclondon.co.uk.