Modern staircase design and installation in Hampstead, London
DDC London has helped countless residential homes and businesses in Hampstead, Belsize Park, or Fortune Green improve the functionality and aesthetics of their properties with bespoke staircase design and staircase installation. Our unique, stylish, and contemporary staircases can be designed around your property, lifestyle, and budget. As well as working directly with homeowners, our staircase architects and staircase builders work alongside builders contractors, property managers, and other professionals.
Expert in-house staircase designers in Hampstead
Each staircase that we design is planned right down to the finest details, including materials, colours, and exact features, making them completely unique to our clients. As well as working off models and then customising them, we can also create staircases from scratch.
A great staircase is more than a route from one floor to another; it can provide a focal point or unity for the whole property. We can create an architectural masterpiece that can look almost like a sculpture. We have designed staircases for almost every style of property, from traditional townhouses to contemporary offices, hotels, and apartments. We will ensure that your new stairs blend perfectly with your surroundings, complementing your décor and personal style. Alongside staircase design and installation, we can also provide architectural services and work on expansive design and build work.
To speak with us about our modern stair design or to learn more about the process, please call us now on 020 8004 9635.
Designer staircases near Belsize Park
Are you looking for premium quality stairs in Belsize Park, Hampstead, or Highgate? We design and build beautiful staircases at affordable prices. We pride ourselves on creating ingenious design solutions that work for all types of properties. Whether you need more light and the feeling of more space, you are looking for unique stairs with an edge, or you would love a sweeping, curved stair design, we can create the perfects stairs for you.
When we design your stairs, we use advanced rendering and 3D models that allow us to show you a clearer picture of what your stairs may look like when compared with 2D drawings. You can see the exact details and how costs change with different features before making a firm decision. We will work with you every step of the way and enjoy having close relationships with our clients and being able to offer them a personalised service.
Stairs that we design and build include:
Residential staircases
Replacement staircases
U-shaped staircases
L-shaped staircases
Central spine staircases
Luxury staircases
Feature staircases
Retail staircases
Designer stairs
Timber staircases
Helical staircases
Metal staircases
Commercial staircases
Internal staircases
External staircases
Glass and oak stair design
Straight staircases
Cantilever staircases
Made to measure stairs
Hampstead bespoke staircase installation
For luxury hardwoods to glass and oak designs, your staircase can be imagined to integrate your choice of materials. We can embrace the latest styles and trends to create stunning designs.
We offer our service so our Hampstead clients can achieve affordable designer staircases for a fraction of the price that it would normally cost to employ a separate architect and builder to complete the work. We encourage our clients to decide on their budget before any staircase project starts. Our staircase installations start from just £9000. Every project always starts with a brief, which is always free of charge with no obligation to proceed. This will allow our staircase architects to find out more about the space and what you are looking for from your stair design. Read our blog on what to look for when choosing a staircase design company.
Spiral staircases designed and installed in Hampstead
The sweeping sophistication of any curved or spiral staircase can create a grand entrance. When you meet with our staircase designers please bring images of stairs that you are looking to recreate. Spiral and helical staircases can offer fantastic space-saving designs and will always create the feeling of space and luxury.
They can also be a focal point of a room. However, these stairs will be more expensive to install than other designs and are sometimes steep.
We design and build bespoke staircases in Hampstead. Styles include:-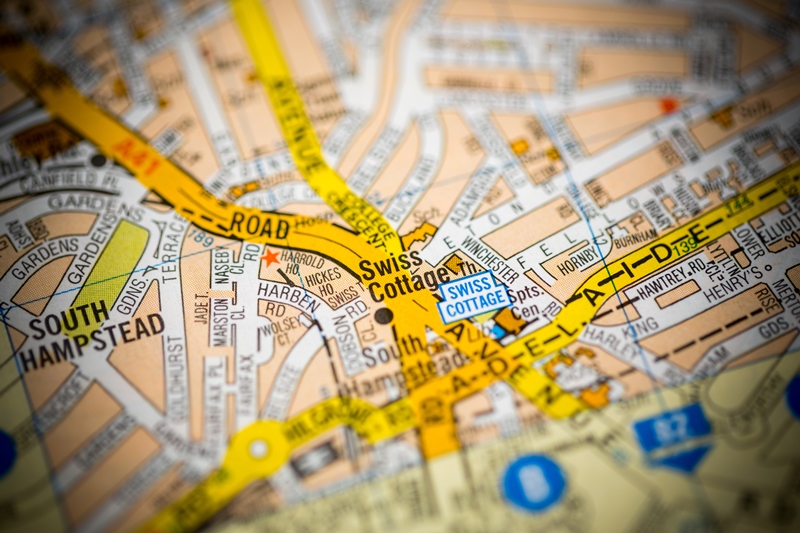 Staircases designed and installed in :-
Highgate
Camden Town
East Finchley
Upper Holloway
Willesden Green
Cricklewood
Golders Green
Maida Vale
To book a stair design consultation in Hampstead, call our staircase company
Our local staircase company promises high-end design solutions and quality craftsmanship, as well as excellent customer service and care. To find out more about our work, please call us now on 020 8004 9635 email sales@ddclondon.co.uk