Made to measure stairs design in Cobham, Surrey
Welcome to DDC London, the home of bespoke staircase design and installation in Cobham, Stoke d'Abernon, or Wisley. If you are looking for made-to-measure staircases designed around your residential or commercial property, our stairs offer the highest levels of craftsmanship, innovative design, and attention to detail. Whether you are looking for a space-saving and industrial look spiral staircase for your flat or a timber floating staircase for a contemporary office, our staircase architects can help.
Expert in-house staircase designers in Cobham
We use a mix of traditional and modern materials to create stunning staircases. We use a number of models that can then be customised with exact details, such as steps, material choice, balustrades, handrails, and side fixings. We use 3D rendering so you can visualise your new stairs within your property and will be able to see how it complements the character and interior décor. As well as using models to work from we can design premium staircases that can curve and twist in amazing ways or incorporate any design features.
Our staircase architects work solely with staircases and blend the roles of architects, craftsmen, and project managers. We can design, create, and install new stairs at excellent prices. We can also work on larger design and build projects, where a new staircase is only part of a bigger property renovation.
We are always happy to complete a detailed site survey and consultation, where we can look at the available space, talk through your ideas, and tell you more about the work that we do.
We are proud of the personal service that we offer our clients. Please call us now on 020 8004 9635.
Staircase designers in Stoke d'Abernon
Staircases can play an amazing role in elevating the look of any property in Stoke d'Abernon, Cobham, or Effingham. Our staircase construction specialists will always carefully analyse the space and light to ensure your staircase works perfectly with your interior. A floating staircase, known as a cantilevered staircase can add a sleek and modern look to any space and allow you to make better use of the space underneath the stairs, whilst a curved staircase will work perfectly in a large and open space that needs a dramatic design feature or focal design point. In some spaces, you may even wish to install two staircases.
Our staircase build process normally follows these steps:
Decide on the budget: It is important to determine your budget before the project starts. Our simple metal staircase models start at around £9000, depending on the specifications.
Choose your staircase: We can complete a no-obligation stair design consultation. We can discuss your staircase design ideas alongside your property and think about the available space and what could work best. It is always useful to bring stair design ideas to show our staircase designers. We use 3D rendering software to show you the different designs and how they may look in your property. Our extensive experience means that we can deal with any issues such as room shape, and positioning of doors and windows. Staircase designs include straight stairs, L& U shapes, spiral and helical staircases. Read our blog on: Do you need planning permission to replace your stairs?
Staircase installation in Cobham
Our stair designers provide fast and efficient staircase design and installations in Cobham and will always ensure that your staircase projects are delivered on time and on budget. We understand the impact of building work and will work hard to minimise disruption. All projects will run smoothly and on time.
As well as staircase installation, we work on bigger and more expansive projects and can oversee all types of building work, including loft extensions, internal remodelling work, and property extensions.
Metal staircases in Cobham
One of the areas that DDC London specialises in is the supply and fit of metal staircases in Cobham. With expansive experience, we have minimised our lead times and our metal staircases are of the highest quality. We use the latest designs and software to ensure the highest levels of structural integrity. Metal stairs have many benefits include shape flexibility, excellent options for adding other materials such as glass balustrades, and low maintenance to keep looking good.
We design and build bespoke staircases in Cobham. Styles include:-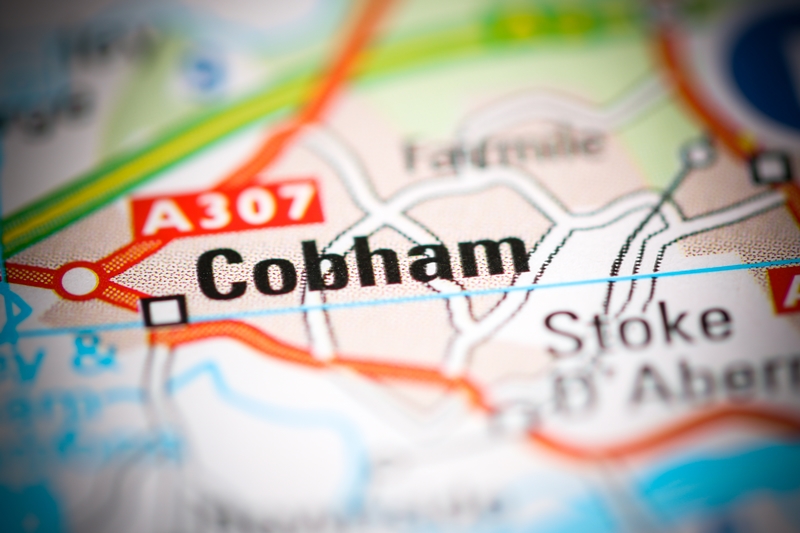 Staircases designed and installed in :-
Stoke D'Abernon
Fairmile
Wisley
Ripley
Send
To speak with our staircase installation company in Cobham, call now
If you have any questions or would like to book a staircase consultation in Cobham, please call 020 8004 9635 or email sales@ddclondon.co.uk and we will get back to you.