Bespoke staircase architects in Marylebone & Mayfair, London
Throughout architectural history, staircases have been used as an important design feature. Here at DDC London, we are a specialist staircase design and installation company offering residential and commercial clients in Marylebone and Mayfair the opportunity to use their staircase as a grand design feature.
Our sole focus is on staircases, so whether you are looking for a modern and contemporary cantilever staircase for a small space or a grand and sweeping helical staircase to make a statement, our staircase architects are perfectly placed to help. Our staircases are designed to complement and interact with their surroundings and are not merely a way to get from one floor to another. In some cases, we can build premium staircases from the ground up, which we consider an art form.
Expert in-house staircase designers in Marylebone
Our staircase builders offer an end-to-end design and build service and we will collaborate with you very closely throughout the process. We also offer a wider design and build service, so if your new staircase is part of a renovation or extension project, our designers can help. Our architects and designers follow ARB's professional code of conduct and the RIBA (Royal Institute of British Architects) plan of work. We work alongside a range of trades and are friendly, helpful, and professional at all times.
To talk to our staircase specialists to book a no-obligation staircase consultation, please call now on 020 8004 9635. We would love to discuss your property and staircase ideas.
Luxury staircases designed and built in Mayfair
In the vast majority of staircase builds in Marylebone or Mayfair, we use a range of designs that our clients then customise to their needs. This makes stunning staircases more affordable and allows a completely unique touch with the choice of materials, colours, and other features such as treads and balustrades. See our gallery for ideas.
Our staircase expertise includes:
Internal staircases
External staircases
Replacement staircases
Feature staircases
Glass and oak staircases
Straight staircases
Cantilever staircases
Made to measure stairs
Bespoke stairs
Residential staircases
Commercial staircases
Made to measure staircases
Designer stairs
Cantilever staircases
U-shaped staircases
L-shaped staircases
Central spine staircases
Luxury staircases
Retail staircases
Timber staircases
Helical staircases
Concrete staircases
Made-to-measure stairs in Mayfair & Marylebone from our staircase company
DDC London has a wealth of experience and a reputation for design excellence when it comes to bespoke stairs in Mayfair or Marylebone. We design, manufacture, and design stairs that will complement your property perfectly in a cost-effective manner.
Our local staircase designers will begin any project with a design brief, where we can assess the available space and discuss your ideas. Our experts can then make recommendations based on your requirements. This meeting is always completely free of charge.
We use the latest 3D modelling technology so our clients can view photorealistic pictures of exactly how your stairs may look in-situ. It also allows us to show our clients what they are paying for. Our staircase manufacturers will always ensure any planning issues are covered and will work closely with you regarding technical design elements.
All staircase installations are completed to the highest standards, aiming to cause the minimal amount of disruption as possible. Read our blog on: How much does a new staircase cost?
Marylebone staircase manufacturers
Are you looking to design new stairs in Marylebone or Mayfair? Maybe you wish to design a staircase for a new build property? Options can include:
Spiral staircases: These stairs can be used both internally and externally and are an efficient way to create more space when it is limited. Our unique spiral staircases can be designed around the space available.
Metal staircases: Offering great flexibility in design, metal stairs can be combined with other materials to add texture and the feeling of space. If you are looking for commercial stairs, laser-cut technology, can add logos and patterns to the balustrade and tread design.
Floating stairs: Also called cantilever stairs, these staircases have no risers so light can infiltrate through them and add the feeling of space.
Concrete stairs: These are the most expensive stair option but add an industrial look and can be created in any shape.
We design and build bespoke staircases in Marylebone. Styles include:-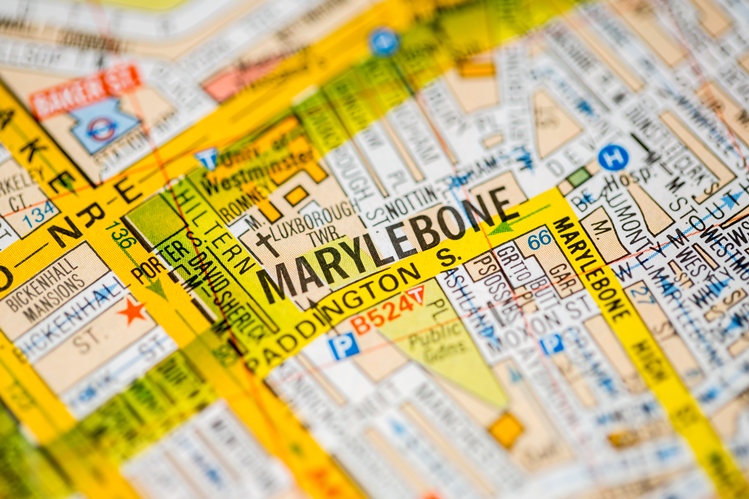 Staircases designed and installed in :-
Bloomsbury
St Pancras
Charing Cross
Finsbury
To book a consultation in Mayfair or Marylebone with our luxury staircase company, call now
Do you have questions about bespoke staircases in Marylebone or Mayfair? Please call us now on 020 8004 9635 or email sales@ddclondon.co.uk