Are you looking to create a show-stopping centrepiece for your commercial premises?
Bespoke staircases are hard to beat if that's what you want.
DDC London is your premier partner when it comes to commercial staircase installations. With decades of experience in the design, construction, and installation of commercial staircases throughout London and beyond, we've worked on countless projects and consistently exceeded our clients' expectations.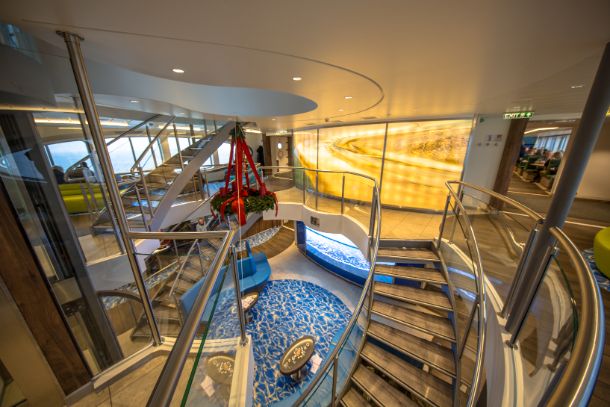 Experienced commercial staircase designers
Our range of both exterior and interior bespoke commercial staircases encompasses the following (and much more!):
Made to measure staircases
Replacement staircases
Feature staircases
Designer stairs
Luxury staircases
Retail staircases
Metal staircases
Cantilever staircases
Each of our experienced designers follow the Architects' Registration Board's (ARB) professional code of conduct and the Royal Institute of British Architect's plan of work, in order to ensure optimum safety and unrivalled ergonomics.
Once the type of bespoke staircase you require for your commercial space has been specified, our interior and architectural experts can get to work on the design.
Suitable types of staircases for commercial premises
We've worked on many bespoke commercial projects, designing, building, and installing everything from helical and spiral staircases through to simplistic straight and balustrade options.
However, if you want a straightforward staircase solution, we also offer standard designs – known as Model A, Model B and Model C – all of which can be customised in terms of materials, colour, tread depth, and handrails.
Seeking style pointers for your bespoke commercial staircase? We suggest finding inspiration in these architectural options.
Commercial staircase health & safety implications
When it comes to commercial staircase regulations in the UK, there are rules to follow, even for bespoke solutions.
It's important to take all aspects of the design into account, ensuring that the rise of each tread and handrail spacing complies with British Standards – without compromising on the style of your staircase.
While there are no stipulations when it comes to the overall maximum width of commercial staircases in the UK, they must be split into sections no wider than 2000mm, with added handrails, newels and spindles in order to ensure safety.
Other requirements to factor into your bespoke staircase design are:
The maximum angle of a commercial stair should be no more than 34°
Handrails on stairs and landings should have a minimum height of 900mm
A minimum of 2,000mm of clear headroom is required vertical above the pitch line
The rise needs to fall between 150mm and 220mm (domestic) or 150mm and 170mm (commercial)
Commercial staircase designers in London
Experts in all things staircase design, DDC London has decades of experience in everything from glamourous grandeur to modern minimalism. We work closely with our commercial clients to bring life and luxury to your ideas.
For a free quotation on your project, get in touch with the team and we'll get back to you with an estimate and detailed walkthrough.